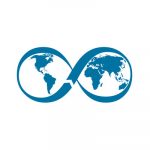 Website IRENA: International Renewable Energy Agency
IRENA is an inter-governmental organisation, mandated by Governments worldwide to promote the widespread and increased adoption and sustainable use of all forms or renewable energy. To do so, IRENA will facilitate access to all relevant renewable energy. It facilitates and analyses the sharing of best practices and lessons learned regarding policy frameworks, capacity-building activities, available financial mechanisms and relevant technologies on renewable energy.
IRENA Innovation and Technology Centre (IITC) is responsible for the provision of the means for an accelerated renewable energy technology uptake (RET), considering national conditions of resource endowment, social and economic frameworks. In accordance with the IRENA Statute, activities in this field include analysis of renewable energy technology policies; dissemination of information and increased awareness; technologies and equipment overview and assessment of success-failure factors; improved pertinent knowledge and technology transfer, and joint RD&D and provision of information about the development and deployment of national and international technical standards in relation to renewable energy.
Background
The Agency assists countries to create the enabling framework for the transition to a renewable energy future, among the various enabling technologies to secure the energy transition, ocean energy technologies hold an enormous potential to transform the energy generation mix of several countries and regions. The purpose of this is work is to update and expand IRENA's work to date on ocean energy, including the set of technology briefs for ocean energy technologies published in 2014. The briefs include information on cost and performance of wave, tidal, ocean thermal energy conversion (OTEC) and salinity gradient technologies.
Objective and responsibilities
Under the supervision of the Analyst, RE Technology, Standards and Markets at IRENA-IITC in Bonn, the internship is expected to cover a 6 months period, tentatively starting on 03 June 2019, until 30 October 2019. The selected candidate will support IRENA in the analysis of the technical and market potential to deploy wave, tidal and OTEC technologies. Accordingly, the primarily responsibility of the intern is to focus on updating IRENA's existing work on ocean energy technologies; particularly a draft paper that contains information on opportunities, barriers, market potential and enabling frameworks that can be implemented to accelerate the deployment of the ocean energy technologies.
Furthermore, the intern is expected to provide substantive support to organise meetings and conferences on ocean energy, including preparation of administrative and logistical aspects, documents and presentations. Other responsiblities will include the following:
• Learn & apply technical concepts on renewable energy technologies, particularly ocean energy technologies.
• Assist in the preparation of knowledge materials.
• Obtain information and update databases.
• Provide any other information relevant to assigned areas or work,
• Perform other related duties as required.
Requirements
The intern must meet the following requirements:
• Be enrolled in, or have finalised, post-graduate studies (MSc.) in a renewable energy, energy management or engineering, or a similar field of knowledge.
• A high level of numeracy and ability to deal with data and its analysis.
• Knowledge on technical and economic analysis of ocean energy technologies for the power sector is an asset.
• Experience with knowledge-based research tasks.
• Excellent command of written and spoken English; knowledge of other languages is an advantage.
• Good command of Microsoft office tools.
• Good team working capacity with people from different nationalities and cultural
backgrounds.
• Perform multidisciplinary tasks and prioritise the tasks assigned.
• Competence of subject matter as well as strong commitments in work observing deadlines and achieving results.
Application
Please apply via the Internship Programme web page: https://employment.irena.org/careersection/1/jobdetail.ftl?lang=en&portal=8205020217&job=INT0000
Please also inform of your application to: GCastellanos@irena.org