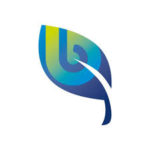 Bright delivers biogas upgrading systems, in these systems methane and carbon dioxide are separated using membrane technology. Thereby, the methane quality is enriched for injection in the natural gas grid. Before the biogas is ready to processed in the membrane, sulphur compounds (H2S) need to be removed. In this internship you will design and engineer a novel method for desulfurisation
of biogas.
Your tasks
• Setup of process flowsheet and PID;
• Preparing mass and energy balances;
• Design of heat exchangers systems for heat recovery;
• Engineering of sulfur removal system.
Who are you?
• MSc in Chemical Engineering / Mechanical Engineering / Sustainable Energy;
• Interested in sustainable energy technology;
• Plan-minded and independent worker.
What do we offer?
• Working with technology pioneers of the energy transition;
• Minimum wage based on 40 hours per week for interns with an EU working license / Monthly fixed fee of € 400 based on 40 hours per week for students without an EU working license;
• Lots of responsibility and room for own initiatives;
• Professional support, guidance and insights;
• International working environment only a 5-minute walk from Kennispark railway station in Enschede;
• A dynamic, energetic, passionate young team;
• Nice and sustainable welcome gift;
• Flexibility in working from home / office.
About Bright Renewables
Bright Renewables is driving the global energy transition. Bright supplies systems for upgrading biogas to green gas: the sustainable alternative to natural gas. Green gas can be fed into the gas grid or can be converted to bioCNG or bio-LNG. Bright also supplies technology for liquefying CO2. The end-product is used in the beverage industry, among others, to add carbon dioxide in soft drinks and beer. Bright's carbon capture technology allows CO2 to be captured from flue gases of combustion plants. This results in CO2-neutral or even CO2-negative (energy) production.
Bright, based in Enschede, has local offices and employees throughout Europe and in the United States and has its own Service & Maintenance organisation. As a fast-growing company, part of the family business HoSt Group, we are constantly looking for interns and (working) students who want to contribute to a 'Bright' future with sustainable energy
Interested?
Go to www.careersathost.com/internships to apply for this internship. General questions about internships at Bright can be addressed to Mariëtte Huis in `t Veld, internship coordinator at internship@host.nl. For more details about this internship, please contact Martin Bos on 053 – 460 90 88.