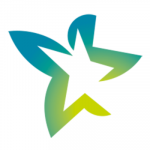 Website Royal HaskoningDHV
The Electrical Power Team of Royal HaskoningDHV is working on the industrial electricity grids of the future. The large industries in the Netherlands have extensive electricity grids in their factories and on their sites, which have grown strongly (organically) over the last 70 years. In these grids, many components have reached the end of their technical lifespan, or will do that soon. That means a big challenge to renew, within an existing situation. In addition, the industry is facing a major challenge to follow the changing energy market, and electrify their processes. This means a different (increasing) load on their electrical infrastructure, which in many cases will have to undergo adjustments to cope with this.
The assignment
The Electrical Power Team works on projects in which we analyse industrial electricity grids, and give advice to the owner for replacement or expansion projects. We have an innovative approach, in which we apply as many digital techniques as possible in order to perform the analyses as quickly, detailed and accurate as possible. We do this on the basis of models of the electricity grid, and measurement results. By carrying out automated simulations and data analyses, we create tools that can give quick and clear insights for both ourselves as consultants, and our clients. In order to take these tools and analyses to a higher level, we are looking for an intern or a graduate to join us. Together we work to develop and make user-friendly innovations, and to market new products around them. Do you fit in the following profile?
Function requirements
You are studying HBO or WO in electrical engineering, preferably with a specialisation in power systems or high voltage engineering.
You have a strong analytical capacity, and you are committed to developing and applying the right methods and techniques for practical issues;
You are interested in and the potential to become a specialist consultant.
You have knowledge of power systems analysis, load flow and short circuit calculations.
You have affinity with and experience in modelling, simulation and data acquisition and analysis.
You have experience with and enjoy programming and scripting, and have no trouble learning to work with a new programming language.
Basic proficiency in speaking and writing in Dutch is a plus.
The Offer
Royal HaskoningDHV is ranked in the top 5 engineering consultancies in the Netherlands. Therefore, an internship or a graduation at Royal HaskoningDHV is a good start to a successful career, with us or elsewhere. When you join us for your internship, you become a temporary employee, and you get a chance to get to know the organisation. As an intern, you work together with people who, like you, think further to solve challenging solutions. Your insights and knowledge are very welcome when looking for the most ideal solution for a client question.
We offer an inspiring working environment within our professional and successful company. Our corporate culture is characterised by the freedom and responsibility to develop your own initiatives. We strive for a good balance between work and free time. Of course we offer a suitable internship fee.
Interested?
If you have become enthusiastic about this vacancy, please contact Laurens Nordkamp, Associate Director of the Electrical Power Team.
Phone: + 31 655 68 41 80, e-mail: laurens.nordkamp@rhdhv.com