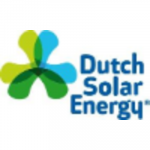 Website Dutch Solar Energy
Topic:  Getting to PV Systems below 50 cent/Wp by optimal design
"One of the important things we would like to do is to systematically assess the possibility of undersizing the inverter compared to the overall STC (Wp) capacity of a solar PV plant. This of course depends on the orientation and inclination of the modules, the kind of modules used and the climate where the PV system is placed. This assessment we would like to do with PV-Sol, a simulation program. We can probably work with the Dutch distributor of this program to get a basic training for you.
The inverter being the central element in the PV system is a very important choice. It defines the number of strings, the size of the strings (high voltage inverters can have longer strings), but also the cable thickness and the grid connection needed. Inverters are often oversized in the design process. There are rules of thumb on sizing the inverter, but there is not a thorough study yet on how to optimally size them. Maybe you will find other important cost parameters during your internship."
Send an email to info@dutchsolarenergy.nl  if you want more information about this internship!