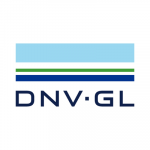 Website DNV-GL
Smart Cable Guard (SCG) is an online multi-functional monitoring system for MV power cable networks. The system has two unique functions: 1) detect and locate weak spots based on partial discharges (before they result in a fault causing a power outage) and 2) detect and locate faults (=full breakdowns) in underground power cables. Want to know more about Smart Cable Guard? Click here!
Measuring Partial Discharges (PDs) in (on-line) cables is particularly challenging, given that relatively small signals need to be measured at the cable ends where the measuring sensors are placed. In terms of economy, it is beneficial to monitor as much cable length as possible with the equipment at hand. However, PD signals are subject to attenuation in cables, therefore effective monitoring is limited by the cable length and local noise conditions. With SCG, these parameters are translated into the 'PD detection sensitivity' which needs to be good enough in order to provide effective monitoring: so defects can be detected in-time before a failure would occur.
Attenuation is highly dependent on the cable type and materials used. Therefore, a large variation is observed, not only between cable types but also between seemingly similar cable types world-wide. This makes it difficult to know with certainty how sensitivity will be for a network, until an SCG system is actually installed. However, with the growth of SCG, we now have a large database of networks in different environments and regions, where measurement sensitivity has been recorded over time. This data can be used to build further understanding of the practical differences and predict more accurately measurement sensitivity beforehand.
The goal of this project is to build a model where such differences can be identified, parameterized and used to predict PD monitoring sensitivity. This starts with building an understanding of signal attenuation under different cable properties and how these can be modelled in an effective way (literature study). Data from the SCG system is to be collected and structured so it can be used for modelling. Then, a suitable modelling technique is to be applied to translate certain conditions and parameters into a model that can predict the expected PD measurement sensitivity and its variance.
Start date: any time between now and mid-2021
Duration: 3-9 months
Prerequisites: any engineering field with some basics in signal propagation and statistical modelling, and competency in data processing.