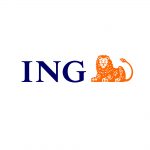 Website ING Sustainable Investments
ING Corporate Investments, based in Amsterdam, is offering a six months internship for the Sustainable Investments team. Corporate Investments is part of ING Wholesale Banking, the leading bank in the Benelux, and we are responsible for providing risk-bearing capital to our clients. Our products include equity, preference shares, subordinated / mezzanine and convertible instruments. We work with clients in various sectors, in the Netherlands and in the rest of ING's core markets.
The purpose of ING Sustainable Investments is to support our clients in moving towards Circular Economy and Energy Transition models as well as to enable ING to build more expertise and an earlier entry for new opportunities. Frequently, the underlying technology, innovative concept and/or life-cycle of these propositions are complex and require effort, expertise and experience to understand. The investment strategy will focus on scale-up opportunities (i.e. no seed/venture capital) based on proven concepts with an acceptable risks profile.
For more information about ING Sustainable Investments, please see: https://www.ingwb.com/products-services/finance-your-business/sustainable-finance/sustainable-investments
Role Description
As an intern you will work on challenging transactions as part of a team of 18 driven professionals. You will be involved in all phases of the investment process, including identification of attractive opportunities, execution, and portfolio management. You will be able to further develop your financial modelling skills, perform market, industry and financial analysis, and gain hands-on transaction experience. You will have exposure to complex investing and financing decisions of Dutch mid-size and large companies. This position provides an excellent basis for fast growth as a well-rounded financial professional.
Work Setting
Teamwork is a very important aspect of our day-to-day work. As a new colleague, you will need to have good communication skills with the ability to establish a good relationship with the team. Given the nature of our job, you will be constantly challenged to argument your actions. Next to this you should be able to assume a certain dose of responsibility when addressing operational deliverables.
Qualifications / Experience required
Completed or in final stage of a Master of Science degree
Well-rounded academic background in Sustainable Energy Technology, Chemical Engineering, Material Science & Engineering or an equivalent degree
Some experience in finance preferred but not required
Your Profile
You should have strong academic credentials, excellent analytical abilities & computer skills, very good communication and interpersonal skills, an entrepreneurial and ambitious attitude and should be a team player. Fluency in both Dutch and English are further requirements. Finally certain evidence regarding extracurricular activities or extraordinary achievements (i.e. sports, student memberships or leisure) would be preferred.
How to apply
In case you would like to apply, please send (i) your curriculum vitae including (ii) cover letter and (iii) grade overview from university & high school to linda.van.veen@ing.com In case you have questions you can also call Linda van Veen, telephone +31 6 3061 4967