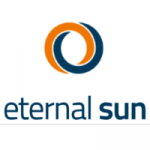 Eternal Sun / Spire
Are you looking for a challenging internship with a great deal of independence and responsibility and you have a technical background? And do you get warmed up by the solar energy sector?
Eternal Sun Group is dynamic, fun, young, and every day proudly contributing to a better world! We produce high-value solar testing equipment for the measurement of solar panels. In January 2018 we began with offering a solar panel testing service for downstream clients in our first testing laboratory in the Maasvlakte. A strategic location with 25% of all incoming solar panels entering the European Market through here. This new concept is exceptionally important to our company, as our ambition is to have it represent a significant part of the total turnover of the company within a few years.
For this location, we are now looking for an entrepreneurial Intern Solar Testing/Sales Engineer who will be responsible for executing tests in the laboratory together with a team of operators and who will lead the commercial efforts towards (potential) clients. We are therefore looking for someone with both proven technical and sales experience. We believe that this exiting combination results in an exceptionally diverse and dynamic job where no two days will be the same. If you bring the experience, the passion and the ability to learn rapidly, Eternal Sun will provide a training program to ensure you will merge into the role smoothly. Our training program consists of an in-depth introduction to the solar industry and our testing methods, as well as a professional training on our sales strategy.
The Job
In this job you will be working between the laboratory at the Maasvlakte and our office in Den Haag (headquarters). Reporting to the Director – Business Development, one of the main objectives of this full-time internship is to create and maintain a pipeline of potential customers. Relation building, market research and some data compilation will be required here. The end-game is to have these customers (repeatedly) test their panels in our solar lab. When testing activities are in action, you will be present in the lab executing tests and guiding a team of operators towards our goal of being a world class testing laboratory. Furthermore you will be improving an SOP of how the panels are tested and continuously seek ways to improve efficiency in the lab so we can increase daily throughput. For meeting and teambuilding purposes you will travel to our main office in The Hague on a weekly basis.
In summary, the most important duties are:
Executing tests in our testing laboratory and managing a team of operators

Building and maintaining a pipeline of clients who will test their panels in the lab
Securing orders for solar panels to be tested
Engaging customers regularly through calls, meetings and visits to our HQ/lab
Drafting test reports and discussing the testing results with clients and other internal stakeholders
Independently managing the administration for this location, including invoicing and collecting payments
You need to be passionate about the technical aspect of this job and you have a level of technical knowledge that will allow you to quickly learn the testing procedure. Independence and responsibility are two key words for this function. Because of the many (international) aspects of this job, a hands-on mentality is required, as well as fluency in English. Dutch and German are a strong asset. Having a driver's license and car is required.
You can start as soon as possible and you are available 4 or 5 days a week for at least 3 months.
You will receive:
A good compensation per month, 100% reimbursement of travel costs and free daily lunch
Professional training in the solar industry and on our sales strategy
Continuous guidance from the Director – Business Development
A young and vibrant company to work with that contributes every day to a cleaner future!
Application
Ready to make the world a sunnier place? Send your CV to Priscilla Lim – plim@eternalsun.com, +31 15 744 0161