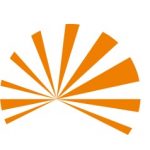 Website Nuon Solar Team
The Nuon Solar Team designs and builds a solar car to participate in the Bridgestone World Solar Challenge 2019. We have already participated nine editions in this race and have been world champion seven times! The goal of this year's team is to build a solar car NunaX that is more efficient than the last car Nuna9.
One of the parts we want to make more efficient this year is the motor controller. We have always used an off-the-shelf product that didn't fulfil all our wishes. Not only is the efficiency lower than we would like, but also the maximum current it can deliver is far too low. We are currently working on the software that needs to control an inverter. A proof of concept has proven that we can run the current motor on this software with a low-power inverter (less than 20V/12A). And a start has been made with design of the inverter using GaN-FETs. The quality the Nuon Solar Team tries to achieve is very high,
therefore this quality level is also expected of the students. They are given a lot of freedom and where needed support in the design process.
The topology of the high voltage in Nuna looks like this:


So the source of the inverter is a DC-source and the inverter drives a brushless DC (BLDC) motor, modified to our wishes about the cruise speed and bus voltage. The inverter will be driven with Field Oriented Control.
Time frame
The internship will be full-time for 3 to 5 months (the longer, the better). This project will be guided by the Nuon Solar Team and facilitated by Prodrive and the designs will be reviewed a couple of times by an employee of Prodrive.
Contact
Elke Salzmann
Electrical Engineer – Nuon Solar Team
esalzmann@nuonsolarteam.com
+31 6 208 28 304