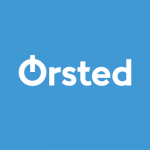 Website Ørsted
Orsted is currently advertising examples of thesis projects that university students can undertake with support and supervision from technical and business experts. An Orsted student project will give you the opportunity to work on topics of true industrial relevance and impact, jump-starting your career in green energy.
The current vacancies are on the topics of battery storage, impacts of ships on offshore structures and driveability of very large monopiles.
Application deadline: 15th of November
New opportunities are posted throughout the year!
For more information about writing a thesis at Orsted:
https://orsted.com/en/Careers/Students-and-graduates/Student-jobs-and-projects