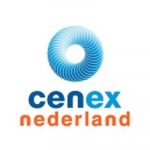 Website Cenex
Period: Around 9 months beginning as soon as possible (June 2019, though dates negotiable)
Research group and supervision:
You will be co-supervised by researcher, Rishabh Ghotge, Future Energy Systems group, Process and Energy, 3mE department, TU Delft under Prof. Ad van Wijk and Esther van Bergen, General Manager at Stichting Cenex Netherlands, Amsterdam.
Project details:
The PowerParking project aims to design and implement a solar powered parking lot for the charging of electric vehicles at Lelystad Airport and Lelystad Airport Business Park and analyse it in operation. As part of the project, a prototype solar powered electric vehicle charging station will initially be
installed at the Green Village (at TU Delft) for the testing of the system in a working environment.
Stichting Cenex Nederland (Cenex NL) is an independent not-for-profit organisation providing advisory and consultancy support
and partnering in research and consultancy projects, working towards Zero Emission and Zero Waste in mobility and associated technology infrastructures. Its three focus areas are Energy for Transport, Smart Mobility and
Circular Economy. With our work and objectives Cenex NL aims to contribute to the related SDG's.
Cenex NL's areas of expertise cover the subjects of smart mobility (bi-directional/ V2G, wireless charging, connected autonomous vehicles), analysis of business cases for alternative energy for transport solutions (electric, hydrogen, biofuels) and the Circular Economy in relation to green IT, EVs and relevant technology. Examples of work are the SEEV4-City and CleanMobilEnergy projects, government initiated ICT Circular Procurement Leernetwerk (knowledge exchange) workshops and partnering with Rijkswaterstaat in a new international alliance for sustainable ICT and smart phones.
Cenex NL works closely with its strategic partner organisation, the Centre of Excellence for Low Carbon & Fuel Cell Technologies (Cenex UK), exchanging resources and expertise.
Background:
For increasing the share of variable renewables energies such as solar photovoltaics and wind in the electricity grid beyond a certain fraction, energy storage is needed, in order to match supply with demand temporally and geographically, reduce the need for production overcapacities, lower the impacts of transmission bottlenecks and keep the electricity grid stable, reliable and still affordable. Electric vehicles (EVs), which are forming an increasingly large share of the mobility fleet, represent a largely untapped form of storage, especially considering their low utilisation rates for mobility purposes. However, the use of electric vehicles for energy storage greatly depends on the acceptability
of this to the EV driver (or lessee). A variety of factors are known to play a role in the acceptance of the use of EVs for storage purposes by EV drivers, including range anxiety, remuneration, battery cycling, degradation effects and impact on lifetime, dislike and unwillingness to schedule future driving requirements, etc. This thesis will contribute to work in the field by investigating the attitudes
of Dutch EV drivers towards the use of electric vehicles for grid supporting services, the dependence of these attitudes on the location and duration of parking/plug-in and contractual incentives which might be favourable for social acceptance.
Due to the test set-up of a bidirectional charger on the TU Delft campus, it will be possible to obtain feedback from EV drivers who have actually used a bidirectional charging system. This differs from most existing studies which measure EV users' attitudes/opinions, but are unable to follow this up
with investigation about EV user behaviour and the alignment of the two.
Research Assignment:
You will contribute toward the research work done in the area mentioned above and will work together with researchers at TU Delft and at Cenex. You will formulate a research question, identify a suitable methodology to answer it and apply the chosen methodology. You will be expected to step out of the University to independently find/ measure data to support your work. Your thesis is expected to contribute towards a better understanding of the system described.
Profile:
• Background in Complex System Engineering and Management, Industrial Ecology, Sustainable Energy Technology, Business Models, Consumer Psychology, etc.
• Knowledge of or prior experience with qualitative research methods, data collection through questionnaires, conducting interviews of focus groups, stakeholder analysis, etc.
• Enthusiastic and aware about subjects like the use of solar energy in the built environment, energy storage, electric vehicles and charging infrastructure, vehicle-to-grid concepts, impacts of electric vehicles on the electric grid, etc.
• Ability to work independently, communicate well and learn quickly on the job.
• Working knowledge of Dutch will be an asset but is not a requirement for this project.
Response:
To apply for this thesis position, please send an email to both r.ghotge@tudelft.nl and esther.van.bergen@cenexgroup.nl including your CV.