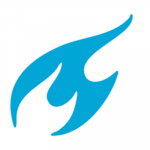 Website Teaching & Learning Support Team
Do you dive into issues until you find a solution for the problem? And are you interested in applications and technologies used in the TU Delft education? This might be the ideal job for you! We are looking for TU Delft students that can work in our Support Team. Teaching & Learning Support is the support department which covers all questions from teachers on the learning platforms Brightspace and (open)edX, and all educational technology used at the TU (eg. Maple TA, Feedback Fruits). Our goal is to support teachers optimally in providing the best possible education.
Examples of tasks:
 Provide support to teachers on using Brightspace, edX and other TU Delft supported tools via email, TopDesk and phone.
 Assist teachers during open office hours at the Teaching Lab
 Create and actively improve support materials
 Build and maintain the Support Website brightspace-support.tudelft.nl
We are looking for:
 Interest and affinity with education applications and tools
 Accurate, flexible & stress resistant
 Able to work proactively and independent in problem-solving, finding solutions
 Excellent communication skills in both English and Dutch, both written and verbally
 Availability of 8 to 16 hours a week
 Minimum of 45 ECTS obtained at the TU Delft
It's a plus if you have:
 Experience with providing support/training
 Expert knowledge on OfficeSuite (e.g. Microsoft Outlook and Microsoft Excel)
 Basic (user-) experience with edX, Maple TA, Feedback Fruits, Turinitin.
 WordPress and/or programming languages (e.g. HTML, CSS, JavaScript, XML, Python)
 YouTube Studio (e.g. subtitling, uploading videos)
The important details:
You will be appointed as student assistant at the department Teaching & Learning Services. You will be employed through FlexDelft. We are looking for team members that are available for 8 to 16 hours per week on average. You will be working during office hours at the office in Delft, either full or half days. The position is temporary, starting as soon as possible and with the intend of at least one year.
Interested or more information?
If you have any questions about this position you can contact Vera Scheepens via LTSOTLS@tudelft.nl
To apply: Send an e-mail to LTSO-TLS@tudelft.nl before 20 September 2019, including a short motivation letter and your Curriculum Vitae.