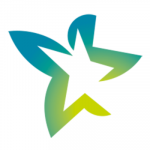 Website Royal HaskoningDHV
In the Netherlands and beyond our borders, we all face a number of major challenges. Due to the Energy Transition we are switching to sustainable energy sources. At the same time, technology is becoming more complex, we want more comfort and reliability of our buildings, and we are dealing with an existing building stock that is quickly becoming out of date. You will be challenged to tackle electrical or mechanical installation issues that will provide successful solutions for our customers. That can be an energy issue on every possible scale. In any case, these are technically complex issues that contribute to the quality of our (built and industrial) environment. What our customers have in common is the need for installation consultants and engineers who think with them and know where their concerns lie.
As a trainee you work for example on the engineering and project management of a project for large-scale solar parks. Or, you are asked to do a feasibility study for the optimization of a sustainable energy plant at Schiphol, to Paris Proof the head office of ABN AMRO or to make ARTIS independent from gas. As a starting professional, you map the installations, make calculations, and help specify certain aspects and are sometimes involved up to implementation.
You are involved in our projects from the initiative phase to the realization phase!
The job
We are looking for trainees who want to operate in a complex environment and want to contribute to the energy transition. Trainees who are entrepreneurial and who are able to make connections between the various specialist areas and the stakeholders.
We offer you a traineeship of 24 months. After an introductory period, you will work three times 8 months in projects within different advisory groups of the Business Line Industry & Buildings. This way, you can get a good picture of what is going on within the various departments and make a valuable contribution to integrated projects and the further development of our Business Line Industry & Buildings.
In addition to the projects in the advisory groups, you will accelerate our organization by working together with the other trainees on a common theme in the field of digital innovations for our engineering or consultancy (automated engineering, parametric design).
You can develop your professional skills at a fast pace by participating in the two-year "Young Professional Program", focused on personal development, communication, project management and clients. You also develop your professional knowledge and skills by participating in our digital academy and MEP (Mechanical Electrical Plumbing) academy.
During the entire traineeship you will have a mentor who follows your personal development and whom you can contact for questions and advice. Joint coordination with the other trainees and management ensures that you feel at home quickly and that we get to know each other well.
The profile
Have you recently completed your Bachelor's or Master's degree in Electrical Engineering, Mechanical Engineering, Installation Engineering, Sustainable Energy Engineering or a related study and have affinity with digitization? Do you aspire to have more than just a job? Are you looking for an organization that offers you opportunities to develop quickly and broadly? An environment that encourages independence, co-creation and creativity? Where you will work together on socially relevant projects?
And do you recognize yourself in the following points:
• You are curious, flexible and entrepreneurial;
• You easily establish internal and external connections;
• You can work independently and result-oriented;
• You master Dutch and English in both spoken and written word.
We work from different offices in the Netherlands (including Amsterdam, Rotterdam, Nijmegen, Eindhoven, Groningen) so you will always have an office close to your home.
Interested? Then sign up for the Industry & Buildings technical traineeship. Develop your competencies, increase your knowledge, work beyond the boundaries of disciplines and countries and let your ambition be your only limit. The traineeship will start on 1 September 2019. Six places are available.
https://www.royalhaskoningdhv.com/nl-nl/nederland/werken-bij/vacatures/technisch-traineeship-industry-a-buildings/9661