2nd Annual Year End BBQ
June 29, 2018 @ 5:00 pm

-

8:00 pm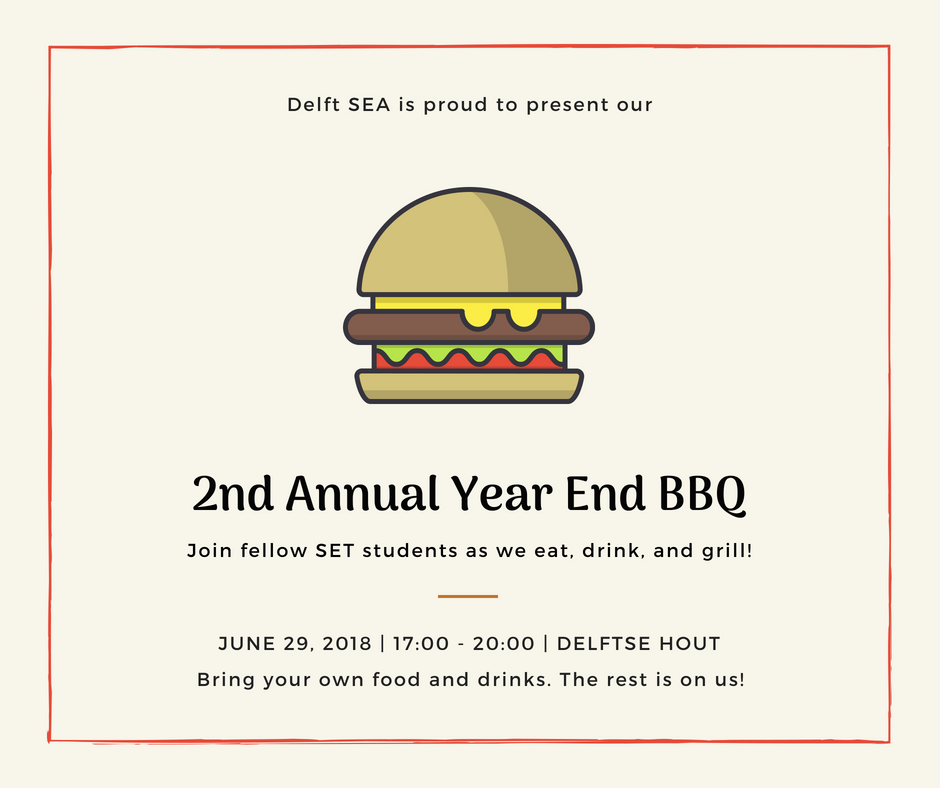 In order to celebrate the 2nd birthday of Delft SEA, and the end of this year, we are having a BBQ event for all SET students to eat, drink, and just chill out. Bring your meat / veggie burgers / beer / whatever. We'll take care of the bread, sauces, grills, and all the rest.
When: June 29th, 17:00. This is the evening after the PV exam. We know that not everyone is done with exams yet. You're not going to be studying for a Tuesday exam on this Friday night, don't kid yourself.
Where: Delftse Hout – come enjoy the beautiful Dutch beaches and take in the lovely summer weather.
Who: SET students / friends / guests.
What: Food!
Why: Why not?
Register here!
See you then!