Hinicio Lunch Lecture
May 16 @ 12:30 pm

-

1:30 pm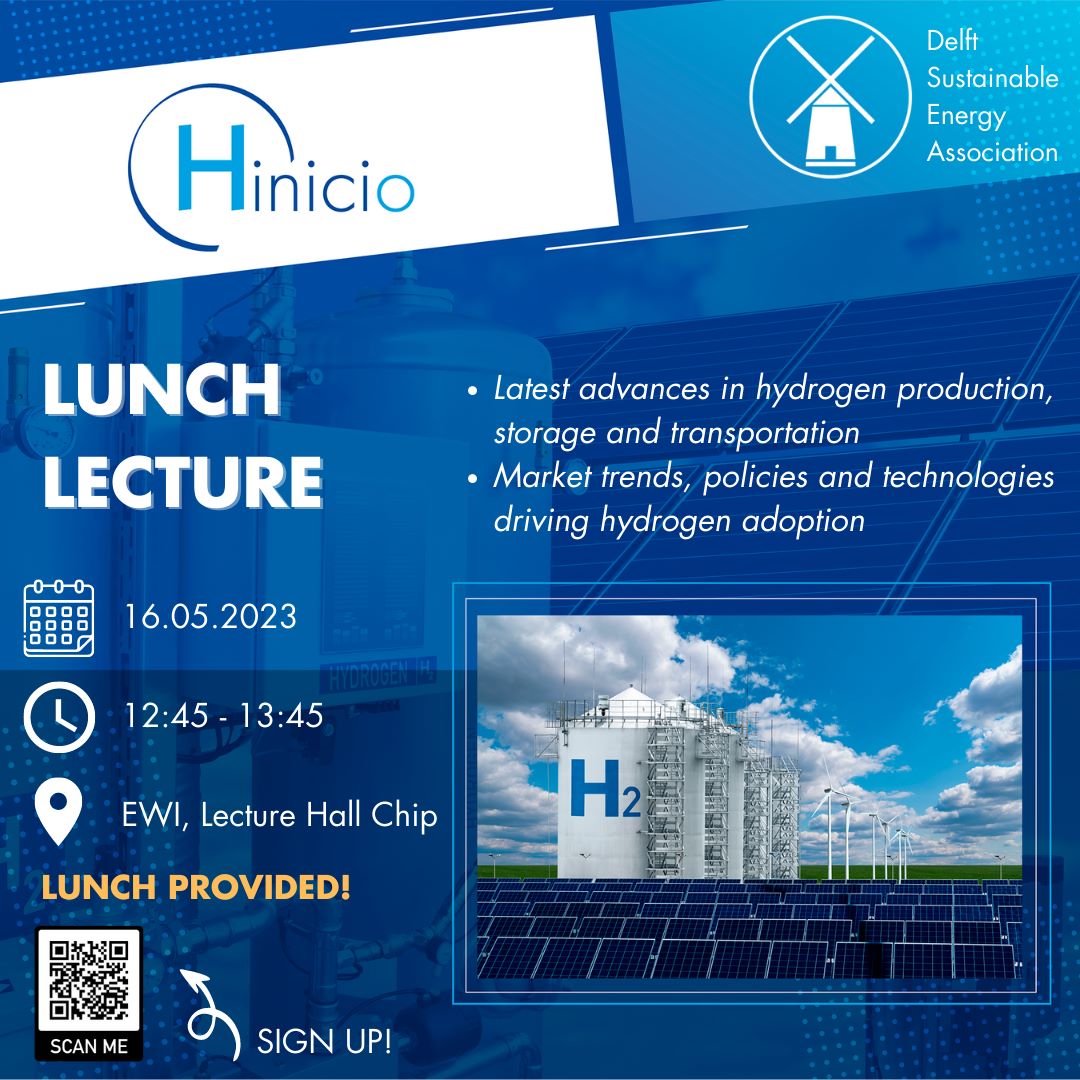 Hinicio lunch lecture organised by DelftSEA takes place in Lecture Hall Chip in EWI on Tuesday 16th of May at 12:45.
What does Hinicio do?
Hinicio is a leading consulting company in the field of hydrogen and fuel cells industry in Europe and the Americas. Being one of the oldest hydrogen companies in the world, Hinicio advise a wide range of organizations, including energy utilities, companies, equipment manufacturers, chemical companies, startups and large energy consumers, on strategic business decisions, using deep hydrogen industry expertise combined with highly qualified managerial competencies to deliver actionable and lasting results.
What's the lecture about?
Discover the role of hydrogen in the energy transition in real-world applications. Learn how hydrogen is being used as a viable alternative to traditional fossil fuels in industries such as transportation and energy production. Explore the market trends, policies, and technologies that are driving its adoption, and gain insight into the latest advances in hydrogen production, storage, and transportation.
Is lunch provided?
Of course! In case you miss out the event, please notify us so we make sure no food is wasted!