Geothermal Energy Excursion
December 7, 2017 @ 3:00 pm

-

5:00 pm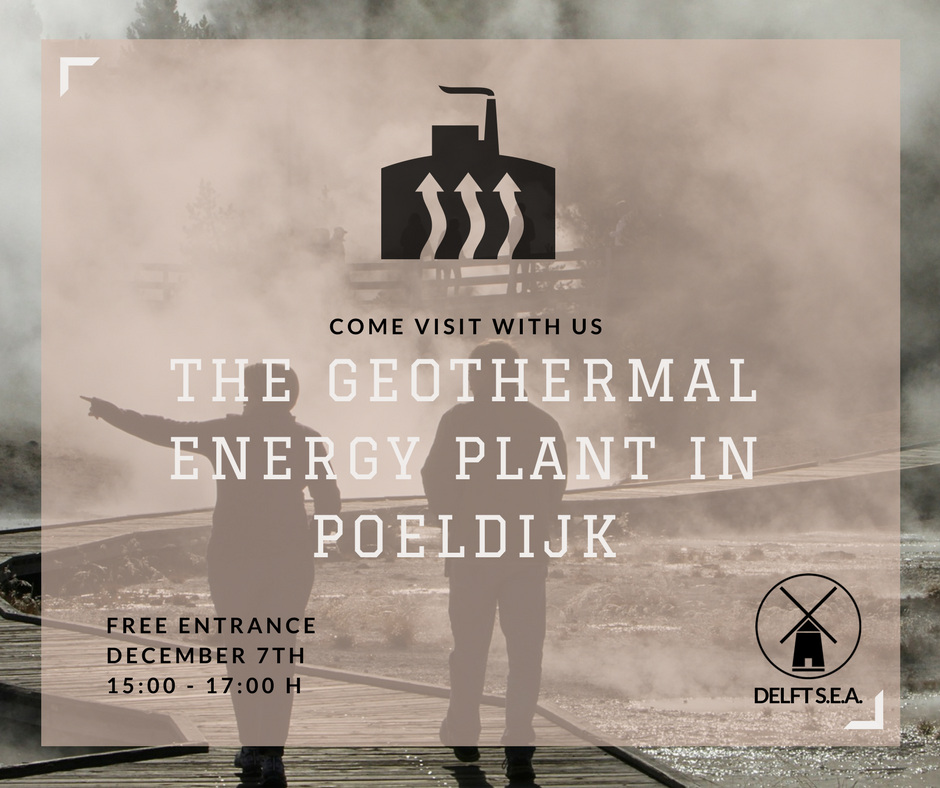 Visit a real geothermal energy plant and see typical Dutch greenhouses!
Delft S.E.A. is organizing an energy excursion to the Geothermal Energy plant in Poeldijk on Thursday the 7th of December from 14.00 – 17.30!
The geothermal energy plant, called 'Aardwarmtebedrijf' Vogelaer', draws hot water from 2500m deep at 85 C which is used to provide heat to 7 greenhouses. The project can save 13.5 million M3 of natural gas and 24 kilotons of CO2 per year (equivalent to ~9000 households!).
Excursion:
15.00-16.00 Lecture on geothermal energy in Horti Business Center in Honselersdijk
16.00-17.00 Tour at the geothermal energy plant in Poeldijk (3 km of Horti Business Center)
Transport:
Arranged by Delft S.E.A.! Information will be send to the attendees.
Price:
FREE!! Note: a deposit of 5 euro will be asked from you, which will be refunded if you participated in the excursion :).
People:
10 spots
Please register on the Google form here: https://goo.gl/forms/csWNkeZTUS9JqNtP2
ONLY ETV MEMBERS
The event is free, however a deposit is required which will be refunded if you attended the event.
Once you registered on the google form, please transfer an amount of 5 euros to the IBAN below (BEFORE DEC 3rd).
ETV – NL79ABNA0626297680