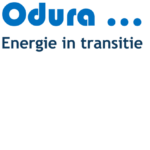 Introduction:
Odura was founded in 2017 with three partners and quickly grew into a broader team with expertise in technical and financial aspects of Energy Transition. We are specialised in advising companies and authorities in the Netherlands with their energy transition goals including topics like solar, EVs, energy storage, energy saving and energy monitoring. We also develop our own energy projects such as solar parks and MW scale battery storage projects to make a large-scale impact on energy transition. This makes us a unique company in the industry that has a holistic approach towards solving our problems from technical, financial and project development perspective.
Odura recently celebrated its five-year Lustrum sharing our journey of multiple milestones in advising our clients and developing our own projects. Would you like to make an impact in energy transition and passionate about sustainability? Then get in touch with us! We are always happy to have a conversation to explore possibilities for an internship, graduation project or open vacancies!
Adviseur Energietransitie
Odura is an energy transition advisory and project development organization from Den Bosch, making an impact in the energy industry since 2017. We are a unique mix of technical and financial consultants that advice governmental & private clients in the Netherlands and develop our own solar & battery projects. We are currently looking to expand our team with an 'Adviseur Energietransitie', (both beginners and experienced candidates) who is talented and ambitious with a passion for energy and sustainability. The suitable candidate will get an opportunity to work on wide range of topics and challenging projects related to sustainable energy with plenty of opportunities for self-development, personally and professionally. Please have a look at the following link for more information if this sparked your interest.
Due to the nature of the work and our Clientele, Dutch language proficiency will be expected.
To apply for this job please visit odura.nl.