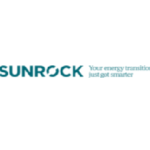 Website Sunrock
Why this job
Doing an internship at a company that is at the top of the energy transition.
You will enjoy responsibility and freedom while doing an internship at the Strategy & Innovation department. Our team consists of result-driven colleagues who research, analyze and ultimately implement innovation opportunities within Sunrock. You can find more details about the company here!
We offer the possibility to jointly design a (graduation) project that is relevant for your studies as well as for our Strategy & Innovation department.
As part of your assignment, you will become part of a project team with a maximum of 4 other members. In addition, you will take a supportive role in a maximum of 2 other relevant projects. This internship values your own input — we are looking for someone who is technically, financially and analytically sound with an entrepreneurial mindset. You are the one that takes responsibility.
The job
Desk & field research: conducting research into market conditions, risk and opportunities, current developments
Modelling of technical and/or financial assignments
Supported tasks such as structuring, planning and administration.
The ideal intern
Preferably one of the following masters:
MSc. Sustainable Energy Technology
MSc. Industrial Ecology
MSc. Energy Sciences
MSc. Econometrics
Skilled in Excel, Powerpoint, Word
Knowledge of coding (in Python/Matlab) is an advantage
Benefits
€350 per month
OV chipcard
Thorough personal guidance
Possibility to stay after your internship.