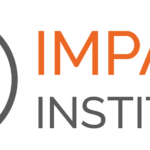 Do you want to make a real impact with your analytical skills? Do you want to contribute to a clean energy transition? Are you passionate about the impacts of energy and infrastructure from economic, to environmental and social? Do you want to develop yourself in the growing field of impact measurement and be part of an ambitious and driven organization?
We are currently looking for a motivated analyst intern to join our Energy, Water and Infrastructure team to support our projects and products.
Activities
You work closely with Energy, Water and Infrastructure team members on internal and client projects with regular team check-ins. At the start, you will do supplementary analysis under close supervision, as it involves client work. Soon you will get more responsibilities and support throughout all phases of a project's cycle.
You support our consultancy projects by:

Contributing to quantitative analyses on environmental, social and economic benefits and costs based on primary and secondary data.
Conducting economic and business analyses to formulate and assess projects that companies can do to profitably improve their impact
Working together with our data, software and research teams

You perform research for our Energy, Water and Infrastructure impact data solutions, e.g. to enrich our impact estimates for several energy technologies, such as wind, solar and gas.
What do we offer?
A dynamic, flexible and stimulating working environment with a professional and young culture.
A 6-month full-time internship, 32-40 hours per week
Active coaching, regular training (onboarding, team training, consulting training, etc) and supervision
Access to a strong network (partner-organizations, board members)
A compensation between €425 and €650 per month, depending on your study progress and commuting costs up to €275 per month, based on a full-time internship
Functional work areas: Impact, Sustainability, Strategy, Economics, Environment, Life cycle assessment and Finance.
Additional benefits: Laptop
Your profile
You are looking for a hands-on professional experience in a stimulating environment, where you will learn a lot and get the opportunity to work on projects that have an impact. You want an internship at a social enterprise that works on the basis of solid analysis, sustainable innovation and transparency. You are looking for an opportunity to learn about and contribute to a cutting-edge field that meets a fast growing demand among private, public and non-governmental sector organizations worldwide.
Completed BSc degree and working towards a MSc degree.
Energy and/or quantitative background (coursework in (sustainable) energy, econometrics, statistics, mathematics, physics, information sciences, life cycle assessment and/or industrial ecology)
Affinity with sustainable development, business consulting, economics, social or environmental sciences.
Experience with programming and databases is a plus
Ability to work hard in a professional setting
Ambitious person with a drive to improve the world
Independent, accurate, results-oriented and problem solver
Ability to communicate about technical issues with people without a technical background,
Ability to write in English and Dutch at academic level.