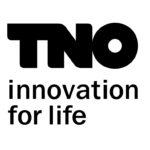 TNO
Disclaimer: Please check Brightspace page of SET3822 Internship and SET3901 Thesis Project for more information about TU Delft requirements for internships and thesis projects.
The research group Energy Transition Studies focuses on analyzing technological, economic and societal challenges of the transition to a CO2 neutral energy system.  We are looking for an MSc. student to do his/her thesis or internship with us.
What will you be doing?
Due to the integration of sun and wind in power systems, the demand for flexibility will increase substantially over the coming decades. One of the flexibility supply options is demand response (DR). Power system models indicate that, in principle, the techno-economic potential of this option is large, in particular for DR by electric vehicles and industrial power-to-heat. In practice, however, the actual potential is likely much lower due to a variety of institutional, technical, socioeconomic, behavioural constraints. As part of an ongoing TNO research project, the intern will investigate one or more of the following questions:
What are the major constraints ('barriers') for realising the techno-economic ('modelling') potential of the main categories of DR?
What are the policy implications of these barriers, i.e., what could or should be done to reduce these DR barriers?
What are the modelling implications of these barriers, i.e., what model modifications could or should be implemented to achieve more realistic assessments of DR potentials?
This is the initial context idea for the internship, but the student together with our support will further define and reshape the scope and focus of the project.
What do we require from you?
You should:
have a background in energy systems and preferably in electricity markets;
have a predisposition for team working, good spirit of initiative and a proactive attitude;
be autonomous and independent;
have very good knowledge of spoken and written English;
be able to start as soon as possible but in September 2021 at the latest.
This internship, which can be MSc. thesis, has a minimum duration of 5 months (up to 9 months); therefore, applications for shorter periods will not be considered.
What can TNO offer you?
You want to work on the precursor of your career; a work placement gives you an opportunity to take a good look at your prospective future employer. TNO goes a step further. It's not just looking that interests us; you and your knowledge are essential to our innovation. That's why we attach a great deal of value to your personal and professional development. You will, of course, be properly supervised during your work placement and be given the scope for you to get the best out of yourself. Naturally, we provide suitable work placement compensation.
Has this vacancy sparked your interest?
Then please feel free to apply on this vacancy by sending your CV and motivation letter to Jos Sijm (jos.sijm@tno.nl) with CC to Germán Morales-España (german.morales@tno.nl) and Ricardo Hernandez-Serna (ricardo.hernandezserna@tno.nl).