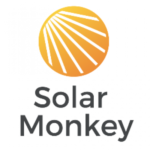 Website Solar Monkey Benelux
Are you looking for an internship to work on state-of-the-art cloud infrastructure and get hands-on DevOps experience in a production environment? We are opening an intern position for DevOps related work. If you find any of the following topics interest you, let us know!
Make Solar Monkey stack auto scale with the workload
At Solar Monkey the web services run with different workloads. Some services are memory hungry, and others can be CPU-intensive or I/O intensive. The workloads often have their peak times and quiet times. We want to make use of the autoscaling features cloud providers offer to make our server fleet changes according to the demand. This will solve the scalability issues when we're suddenly under capacity and save us costs during quiet periods.
Make certain workers serverless for the stack
In our stack we have asynchronous works performing various tasks in the background. Some of the tasks can be CPU-intensive and while executing, requires much more resources than other tasks. However these tasks do not run constantly, which makes maintaining a cluster just for the workload wasteful. We want to see if there are ways to move such workloads to a serverless architecture, so that it will provide us with a scalable pool of resources without us maintaining the infrastructure.
Increase the observability of (parts of) our stack
We have central logging (ElasticSearch, now moving to GCP Stackdriver) and we have metrics (in Prometheus, and we combine them in Grafana). However, a lot of times you still don't have the big picture of what is going (wr)on(g). We would like to set up an observability pipeline, starting with more structure logging and emitting events and traces. Perhaps try out Honeycomb.io. Let's research!
Interested?
Do you want to see what is like to work with growing, ambitious and free-spirited team, and to work on real-life problems? Please take the effort to apply on this vacancy. We'll get back to you, promised! Degrees tell us less than code, so don't forget to link to your social coding profile, tell us who you are, what you like to do and what gets you out of bed each morning. Then we can start talking about the possibilities as soon as possible!
Job requirements
Wishlist
You are comfortable on a command-line.
You are somewhat proficient with Python or another server-side language like Node, Go, Ruby or Java (and willing to learn some Python).
You can communicate well in writing.
You can work independently.
You are able to pick up new things quickly.
You want to work 24 to 40 hours a week.
What we offer
Working together with our DevOps developer on our production (and non-production stack), supporting our product that makes an impact on the solar powered world!
Freedom in terms of when and where you work, and how you solve problems.
A healthy workplace where you regularly work the number of hours you signed up for, and where you are able to get 8+ hours of sleep.
A fun team that values long-term thinking, self-empowerment and is eager to improve.
We offer a small internship fee.
The chance to learn exciting new things and choose your own path (as long as it benefits us too :)!
Apply for this job at: https://jobs.solarmonkey.nl/o/internship-infrastructure-operations-developer/c/new