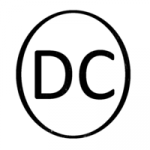 Website DC Opportunities
ABOUT THE COMPANY
DC Opportunities R&D is a young startup located within the company incubator Yes!Delft. They focus on developing direct current (DC) solutions that respond to the current energy transition. In this broad context, DC Opportunities is working in various fields including solar home systems, rural electrification, electromobility and enduser appliances.
RURAL ELECTRIFICATION PROJECT
More than a billion people still lack access to electricity, which for most of us is a basic need. While access to electricity is not a solution to poverty, it is a necessary actuator. The most alarming amount of these people live in rural areas of developing countries. The challenges entailed in geographical obstacles together with limited and volatile resources result in the need to develop tailored solutions for these conditions. This project, therefore, aims to empower those people by making use of modular solar home systems (SHS), offering a long-term and reliable solution. The first prototype of the modular SHS will be field tested in the near future in Ethiopia during a pilot project.
WHAT THEY ARE LOOKING FOR
They are looking for enthusiastic students who are ready to work in an international environment. There are various topics to cover within this project, so they are looking for a broad range of profiles that can take different tasks: coding, modelling, hardware design, etc. If you are interested in the project, would like to find more about it or propose a topic to carry out within DC Opportunities, do not hesitate to contact Lukas Irazusta Gorostidi.
Email: lukas.irazusta@dc-opportunities.com