Pubcrawl 1.0
November 9, 2017 @ 7:00 pm

-

11:00 pm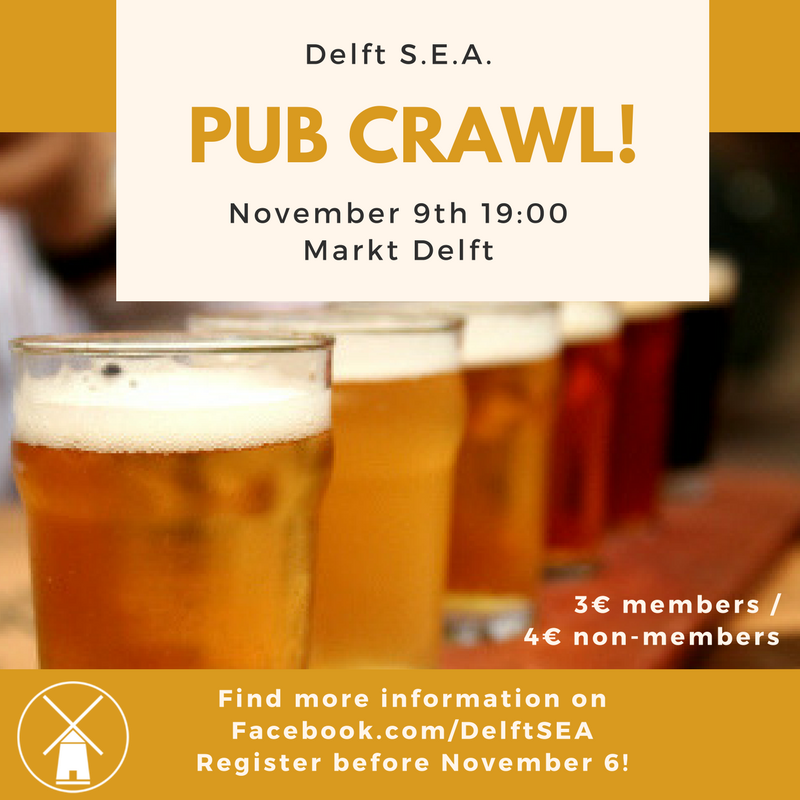 Hello everyone!,
Hope all of you are studying hard for the upcoming exams! Because after it, Delft S.E.A is bringing the end of quarter Pub Crawl on the 9th of November for you guys to de-stress where we will also be officially presenting the two new entrants in the board!!
All you have to do is either register yourself, or along with your friends (with maximum of 5 per group) if you want to be in the same team.
We will meet at 19:00 at the Market Centre (just next to the townhall) and then proceed from there for the crawl. The ticket prices are :
3 euros ( DelftSEA/ETV members! So register yourselves)
4 euros (non -DelftSEA/ETV members)
You can register via this form -> https://docs.google.com/forms/d/e/1FAIpQLSdGeuGTGVBGHQ9LIzSzKBn0OXsyotlBcyQ8Zt6GSZS9f3Xb8A/viewform?usp=sf_link
You will find there the payment details also!
Last day for registering is the 6th of NOVEMBER, so hurry up!
Hope to see you all soon! Best of luck for your exams!